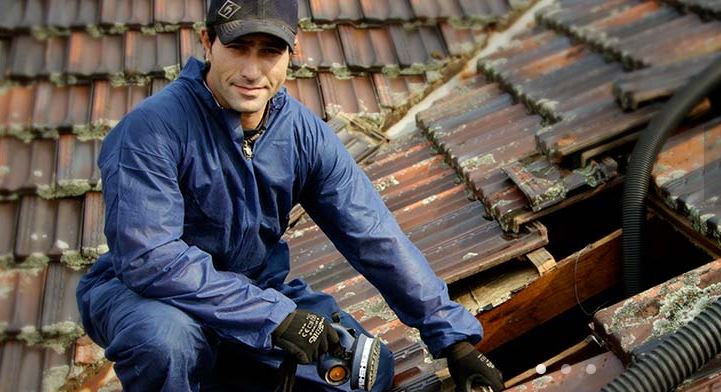 30 Sep

Clean Out Your Roof Cavity – You'll Be So Glad You Did

It's a good idea to clean out your roof cavity every 10 to 15 years. Why? Because mould, vermin, lead dust, asbestos and synthetic mineral fibres are just some of the hazards lurking in there and they need to be removed. The problem is if you leave them there too long, they can impact the air quality in your home.

These toxins can invade your home every time you open the man hole. If it's mouldy in your roof cavity, the mould will spread and soon enough it will be in the ceilings and walls of your room.

I recently had my ceiling cleaned out and the 40-year-old insulation bats replaced with Earthwool batts by Jeff from Ceiling Alert.  Jeff is a member of the Australian Dust Removalists Association and he did a great job.

I also had my old exhaust fan replaced with an industrial model (Fantec) which is flued to the atmosphere outside the roof. This reduces water vapour in the home and is an important way to prevent condensation and mould.

My roof cavity is so much the better for it and so is my family's health. This is a big cleaning up job but it's so worthwhile doing.

Photo credit: The photo at the top of this story is used, courtesy of Ceiling Alert.

For more from ACES on how to look after your home, visit here.
Why it's Important for a Bathroom Exhaust Fan to be Flued to the Outside Atmosphere