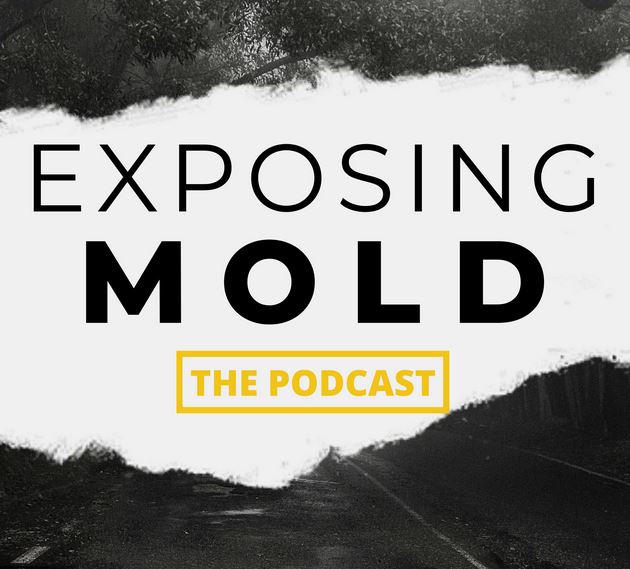 28 Sep

Nicole Bijlsma Talks on the Podcast – Exposing Mold – about Hazards in the Australian Home

Nicole Bijlsma recently spoke with Exposing Mold – a group of three people called Kealy Severson, Erik Johnson, and Alicia Swamy – who've banded together to help those suffering from mold illness by producing the Exposing Mold Podcast which airs every Monday and Wednesday at 9.00am ET in the US.

As well as their podcast, they have a website called Exposing Mold and they talked with Nicole about how she came to find out about the crippling effects of mold and also about the other hazards in the Australian home.

You can listen to the podcast with Nicole on the video below:

Or you can listen to the Podcast episode here.

Exposing Mold are passionate about the serious effects of long term exposure to mold. Here's some information from their website:

Imagine losing everything – your home, your possessions, your health, and your will to live. That's what toxic mold does to thousands of people around the world, daily.

And when these thousands of people turn to their healthcare providers or insurers for answers, they are often gaslit and left in the dark, further pushing them down a well of misery.

In efforts to help those suffering and to push for recognition by the American medical establishment, Kealy Severson, Erik Johnson, and Alicia Swamy have banded together to create the Exposing Mold Podcast (airs every Monday and Wednesday @ 9:00 AM ET) where they meet weekly to discuss the growing topic of toxic mold, its effects on human/environmental health, and novel theories on why Erik believes toxic mold is sickening so many.

You see, Erik has been battling for recognition of toxic mold as the cause for Chronic Fatigue Syndrome since the 80's. He does this with conviction because like Kealy and Alicia, he knows the atrocious suffering this causes. We are prepared to fight for all those that are suffering and we won't stop until solutions are found.

Thank you all for your support, we look forward to providing you critical information that could help those suffering from toxic mold illness.

About Us

Kealy Severson – Kealy Severson holds a Master's Degree in Oriental Medicine, Nutrition, and Acupuncture, is an environmentally acquired injury specialist, and is the owner and CEO of Heal Better Now.

Erik Johnson – Erik Johnson is the prototype and survivor of the Incline Village, Nevada inception of the Chronic Fatigue Syndrome, creator of Erik Style Mold Avoidance, Author of "The Role of Toxic Mold in Chronic Fatigue Syndrome," U.S. Veteran, and the man responsible for saving the lives of thousands of people suffering from mold illness.

Alicia Swamy – Alicia Swamy holds a Master's degree in Health Education and Nutrition, is the creator of the Youtube vlog, "Homesick: Healing from a Toxic Environment", and is the owner and CEO of Heal Yo Self health coaching.

To visit the Exposing Mold website, visit here.

For more of the latest news from us here at Building Biology, visit here.
Government Funding Grants are Available Now if You Want to Study Our Courses